meblackgir wrote:
wut do u save it 2 your computer as and wen i tryd 2 download it i didnt no wut software do download it under ???????????
Just press download then a whindow that looks like the one bellow will pop up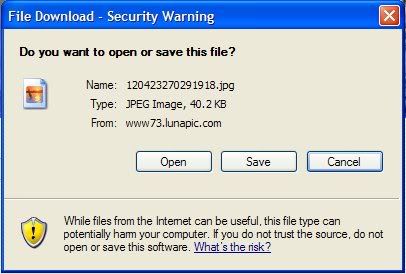 Press the save button. If u have any animations on ur pic. save it as a .GIF
Save it to a folder and a name that will be easy to reamber so u can find it easier..then just go to ur myspace and upload it like u would any other pic.