'biang' wrote:
i tried to understand your steps but i don't know how make the circle one, it's kinda hard.. :(
here this should help and make it easier
step 1
upload the pic you want to change
then hit edit>copy image to clipboard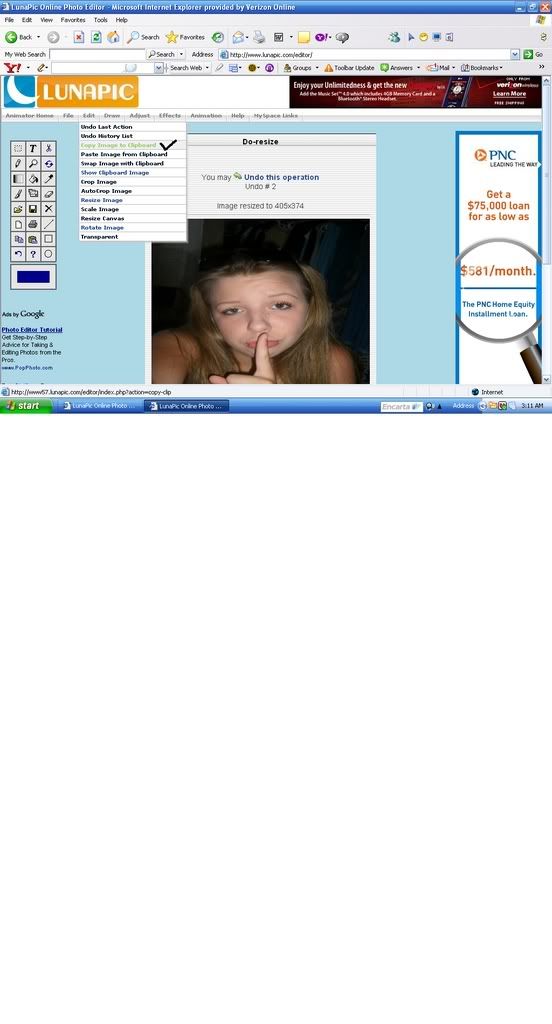 step2
go to file >open
and open the image of the eye
once you have the eye image open
go to edit>crop>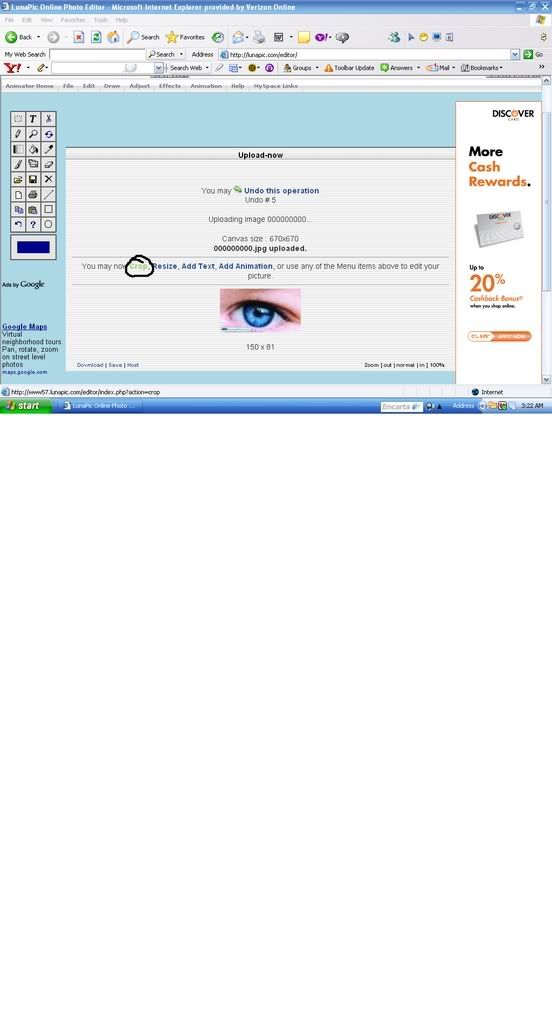 Step3 chose circle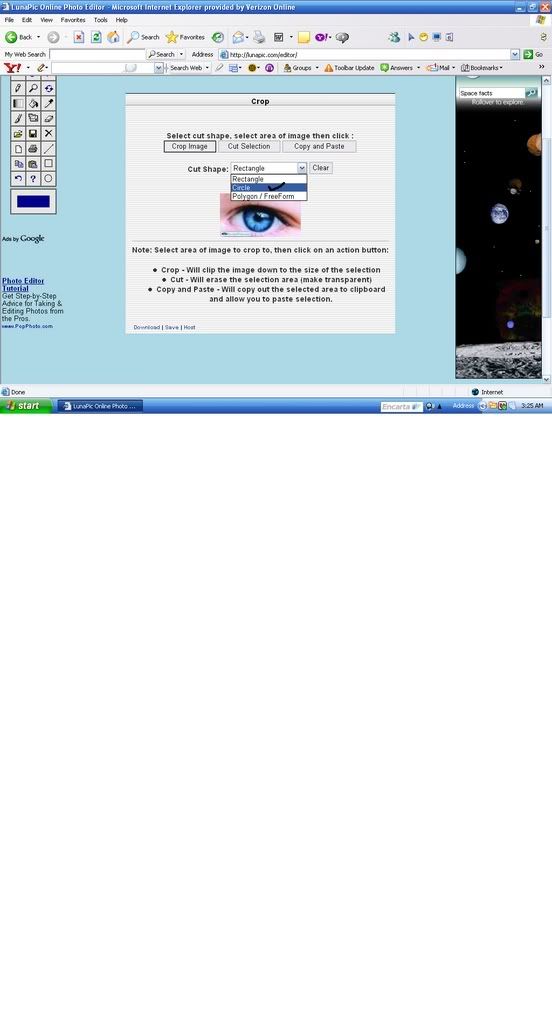 step4
left click over eye and red circle will appear to highlight area when you got the area you want hit crop
step 5 read step instructions on pic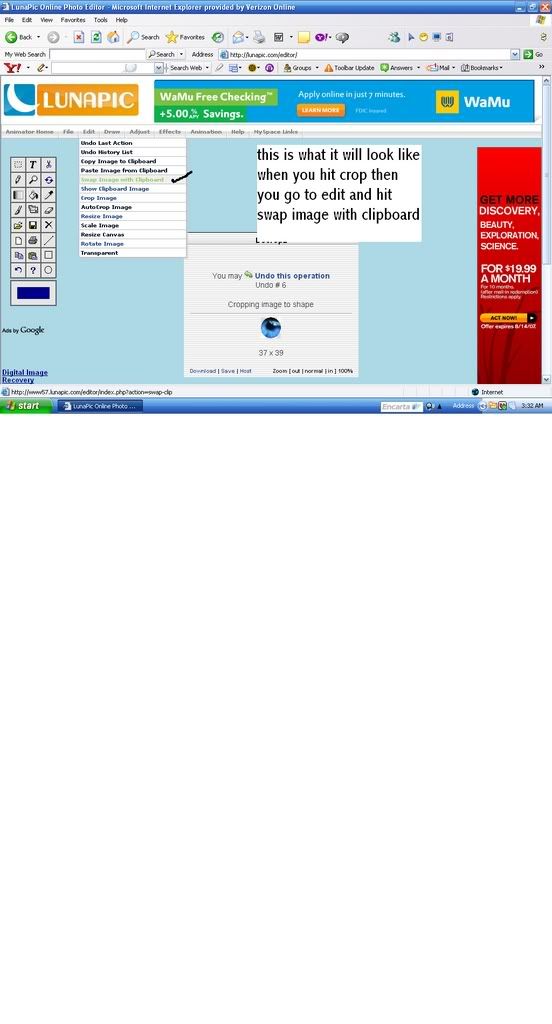 step 6 read instruction on pic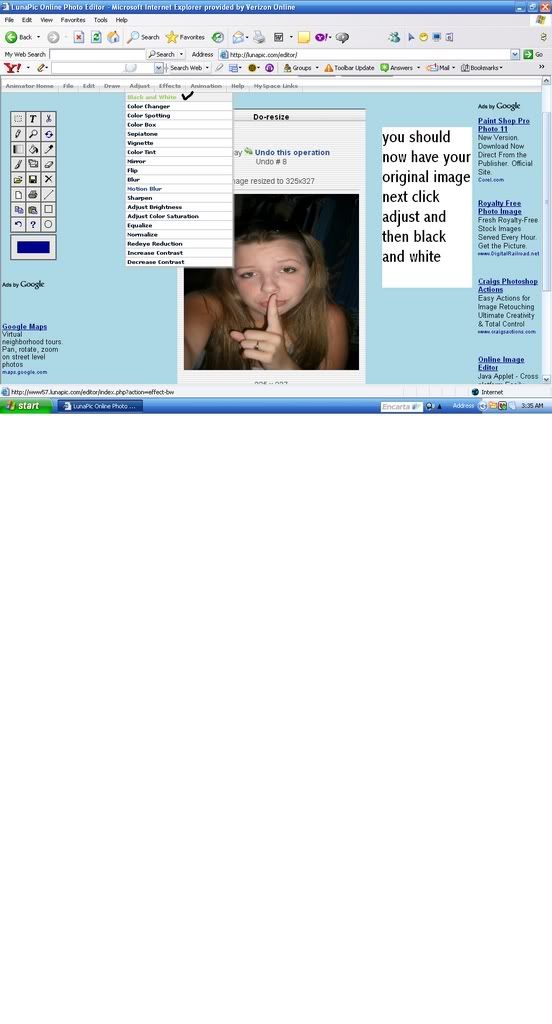 step 7 read instructions on pic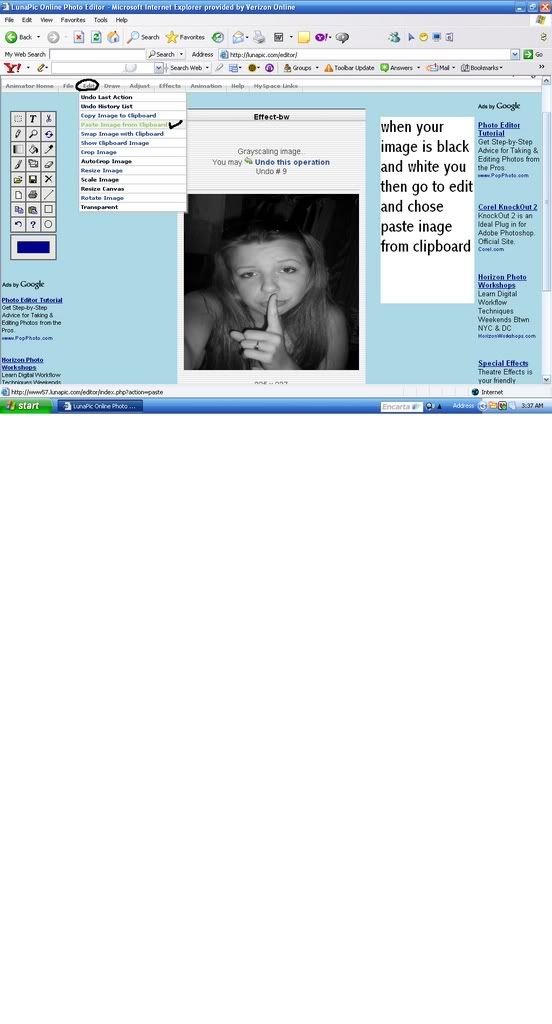 step 8 read pic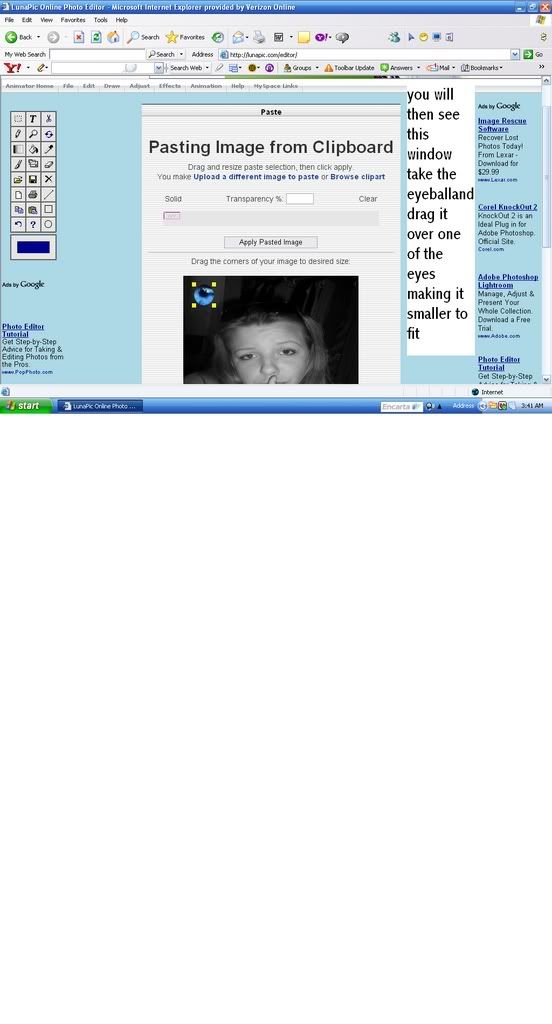 step 9
http://i189.photobucket.com/albums/z60/ ... /step9.jpg
step 10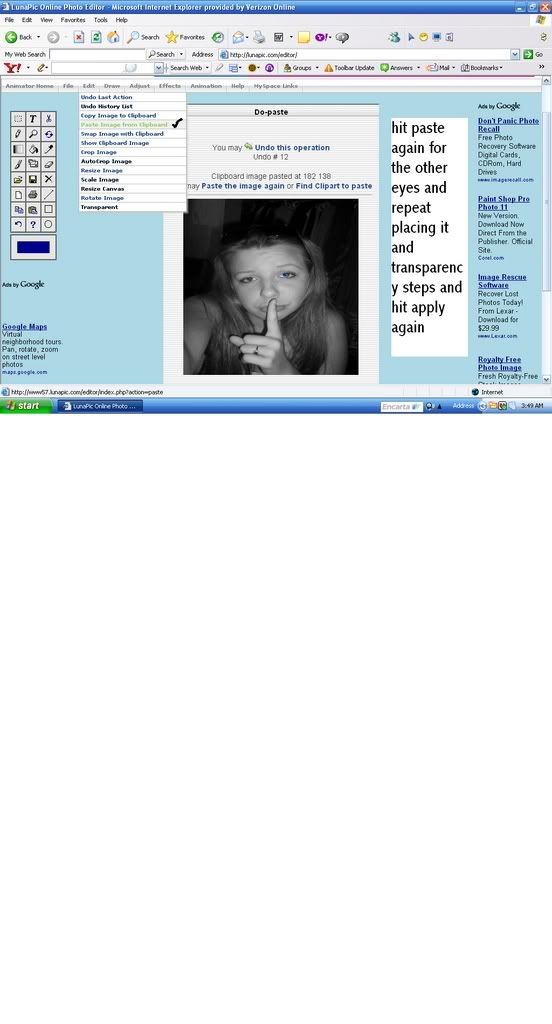 step 11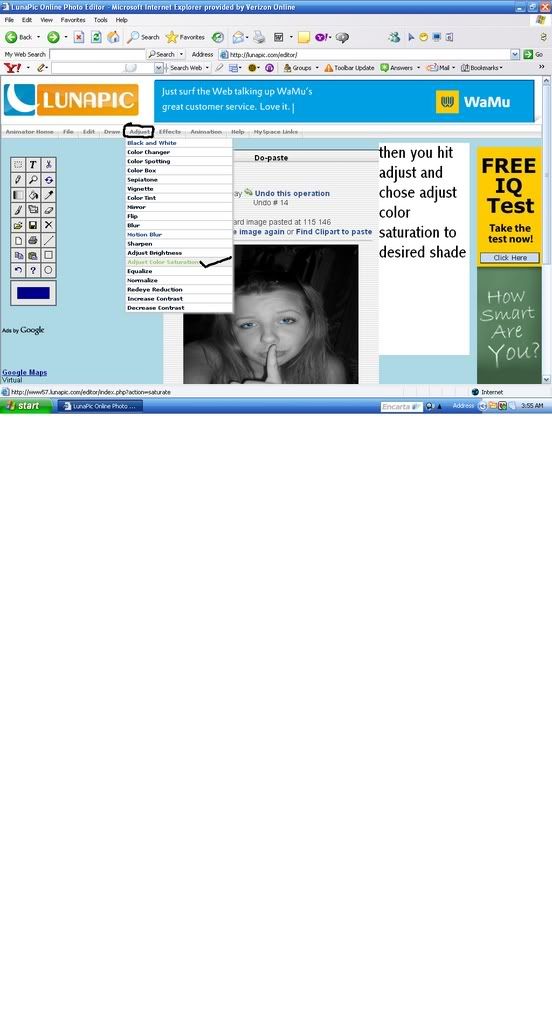 step12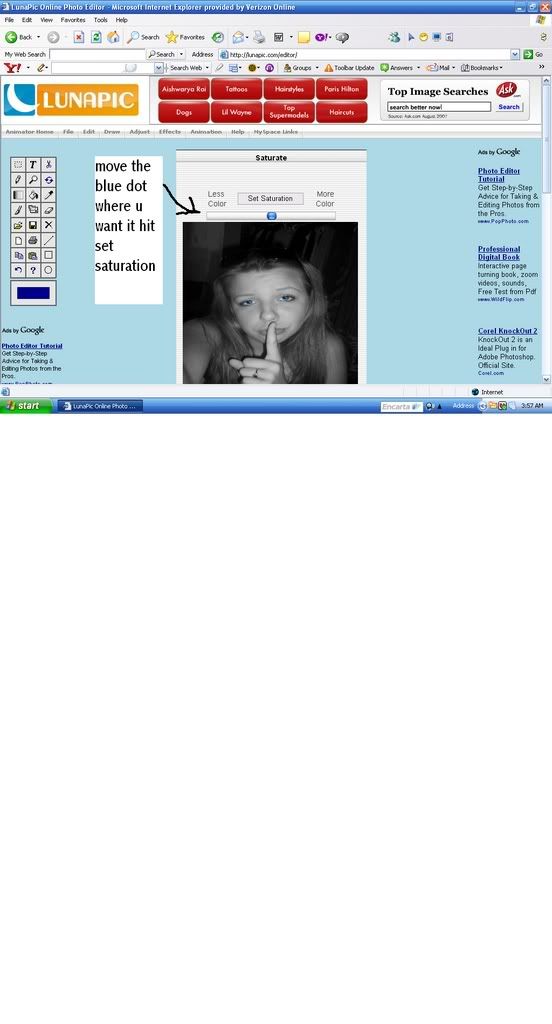 step 13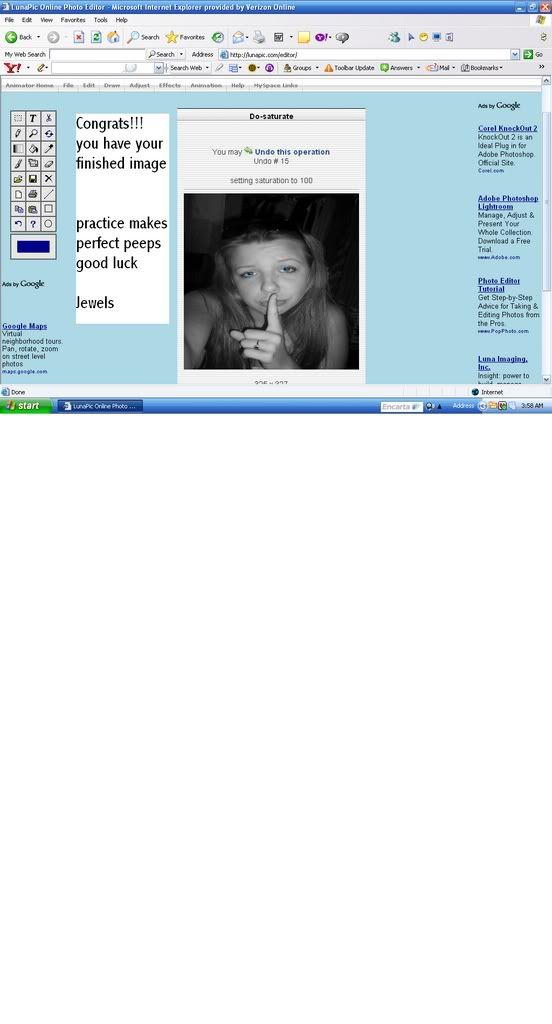 congratulations your done!!!!!!!!!!!
the key is to find the right eye pic and the placement of the eyeball and transparency to make it look realistic.
any question pm me.
Have fun and good luck! I would love to see your finished products :D