Thanks for the comments! I have not updated this thread in forever XD so here are some more graphics.
add a solid color texture, and some text.
Blended the images, add some transparent brushes. And found some really neat grungie looking textures XD and added them
Did a motion blur, then uploaded the image again, and croped taylor,miley, and katy out and pasted it to the motion blurred pic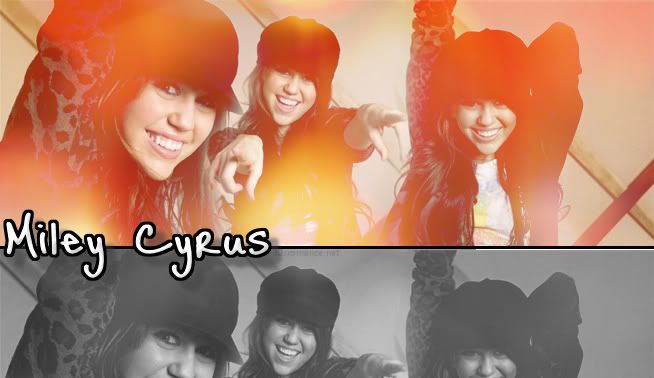 Blended, added a texture. Then croped half the image turned it B&w then pasted it.
added a solid texture, and some text.
Just updating the thread! I'm going to try to open up a request thread soon, but I'm just way to busy right now.