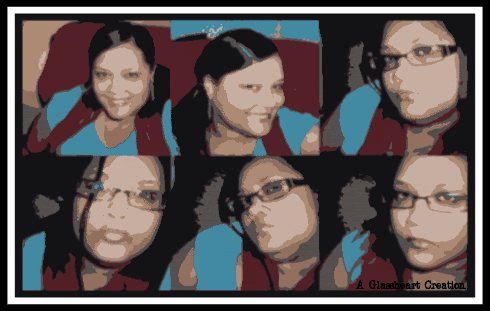 To acheive this affect.
1.make sure you pix are the same size
2.on the upload page upload all pix at once by clicking on
click here to add more files for animation or collage
3.once you have all the pix choose
crop square collage from the drop down box under the upload area.
4. you will then have a collage of your pix
5.
go to draw and choose border tool and use color you want.
repeat for double border.
6.choose effects and choose Cartoon for cartton effect or choose your own.
7.go to draw and choose text tool.
choose the font and size and color you wish and if you want it to be animated choose the animation you want for you text.
thats it!
J